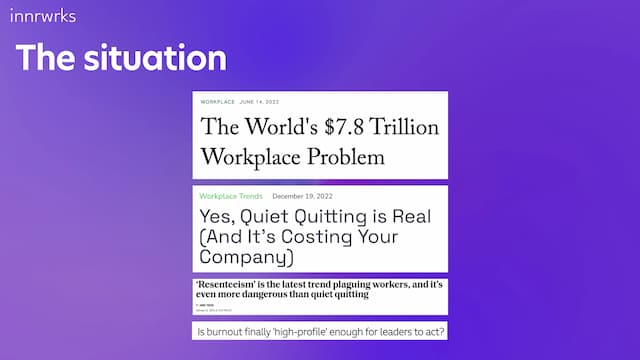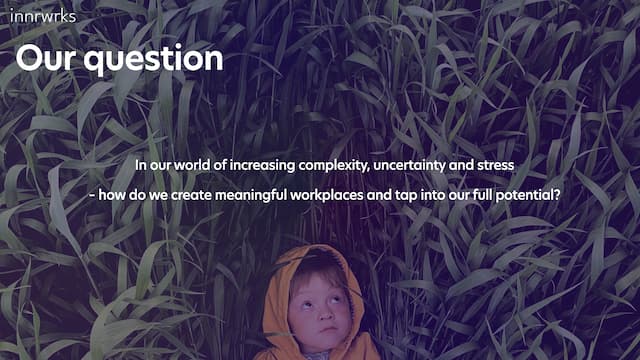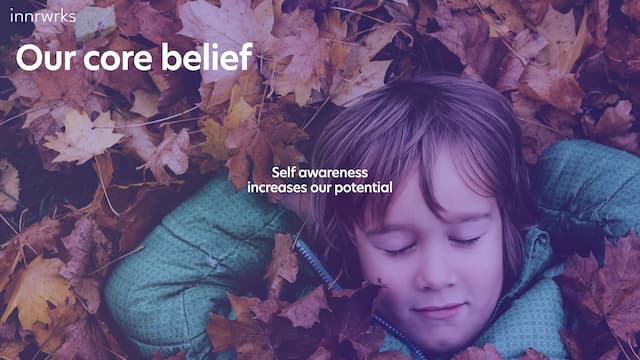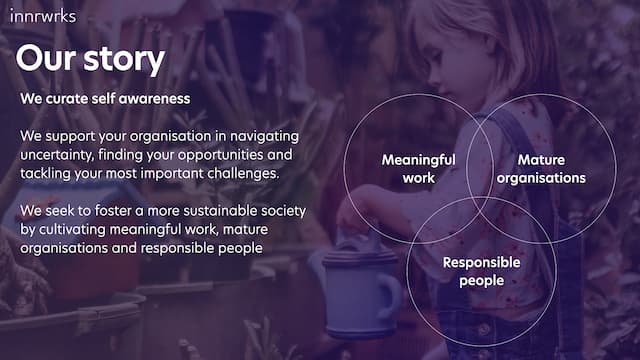 Innrwrks
organisational self awareness
Innrwrks curates organisational self awareness for corporate clients around the world to foster more meaningful work. It is the first-ever organisation incorporated as an RCO.
The company is based in Sweden, and supports organisations and workplaces around the world in navigating uncertainty, finding their opportunities and tackling their most important challenges.
With experienced curators, AI augmentation, a global network of professional guides and an array of well-researched approaches, methods and tools – the calling behind Innrwrks is to create more responsible individuals and more mature organisations.